Gujranwala: What appeared to be a natural death case ended up having much more complexity to it. It has now been confirmed that the old man found dead on the floor in the new Aroop Town was not someone who died because of a heart attack but because of was extreme dehydration & exhaustion caused by 7 consecutive forced ejaculations that caused him to drain out his energy and eventually dies of heart failure.
Aside from penile hyperexcitability, 80-year-old Ghulam Hassan also showed symptoms of excitation, inarticulation, and hypersalivationNaheed, a resident of Aroop Town is now being held responsible for the heinous act committed.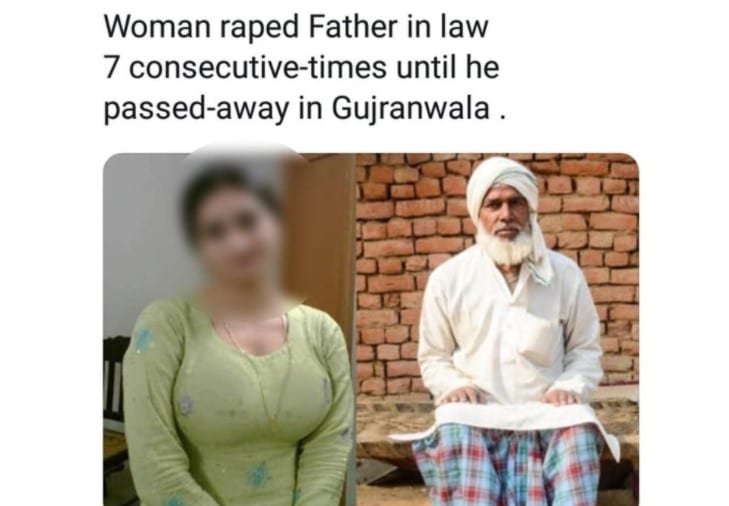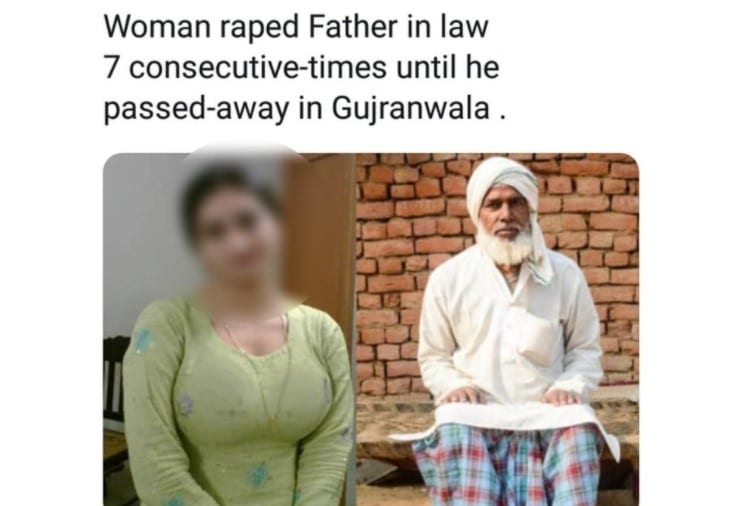 Naheed raped Father in Law
Naheed is the wife of Bilal Hassan, son of the victim who told the police that he left his wife with his father in order to take care of him, this makes her the last person to be with the victim.
On 9th October, Bilal left the house for work, leaving his wife with his father (the victim).
According to Bilal, the assailant showed no reluctance and was happy to help and she has even done so in earlier times. Bilal immediately reported the police and mentioned that his father was fairly healthy before he left the house.
After the police investigation, it had been revealed that Naheed who was present at the crime scene was in fact the culprit in this entire situation. The assailant was caught after some samples were found near the dead body.The reports indicated as to how Naheed was involved in the act.
The traces of semen were collected near the victim's body. These samples pointed fingers towards the suspect.
Bilal's wife Naheed, she was taken under custody and was forced to spill out the actual truth. she confessed to forcing her ailing father-in-law for intercourse for 7 consecutive times with the justification that her husband couldn't satisfy her enough. Naheed is now being charged for the murder and rape of her father in law, Ghulam Mohammed.
According to Naheed, she has been raping her father-in-law for the last 2 months and blackmailed the victim to remain silent. Naheed told the police that she never wanted to kill her father in law and that death has been caused by an accident. She is now in the custody of the police.
Read more at Pakistan Networks