As the cricketing world gears up for the much-anticipated 2023 World Cup, fans are eager to witness another spectacle of top-tier cricket. Scheduled to kick off on October 5 with a rematch of the 2019 final between England and New Zealand, the tournament promises fierce competition and high-stakes matches. Let's dive into the teams, their odds, and make predictions for what might unfold on the cricketing stage. If you wish to bet on the World Cup cricket from Pakistan, we recommend you to pay attention to the bookmaker Mostbet.
India – Chance of winning: 35%
India, despite not clinching a limited-overs tournament since the 2013 Champions Trophy, emerges as the favorite with a 35% chance of winning. The home advantage and familiarity with conditions could be advantageous. The key to India's success will heavily rely on their middle order, addressing the vulnerabilities exposed in the 2019 World Cup semifinal against New Zealand.
Prediction: India is a strong contender, likely to easily reach the semifinals. However, a single off day in a knockout game could alter the entire tournament trajectory.
England – Chance of winning: 22%
The current T20 and one-day World Cup holders, England, are formidable contenders with a 22% chance of securing victory. Armed with a star-studded lineup, including the return of Ben Stokes, England's challenge lies in managing the abundance of batting options. Finding a consistent XI amidst a wealth of talent will be crucial for their success.
Prediction: England is likely to sail through the group stage but might face challenges if the lineup undergoes frequent changes, potentially leading to a setback at a critical juncture.
Australia – Chance of winning: 20%
Australia enters the World Cup with a 20% chance of victory, despite some tough results in recent series. The seasoned group, featuring Steven Smith, David Warner, and others, is known for stepping up in major competitions. However, cracks in the team's armor have appeared, and a better lead-up to the tournament could have boosted their odds.
Prediction: Australia, with its experienced players, remains a strong force. If the key players find form, they can pose a significant challenge.
Pakistan – Chance of winning: 13%
Consistency has eluded Pakistan recently, preventing them from securing a trophy. With stars like Babar Azam and Shaheen Shah Afridi, Pakistan's success will hinge on the performance of supporting players. Naseem Shah's absence due to injury impacts their bowling strength, and the middle order's reliability is a concern.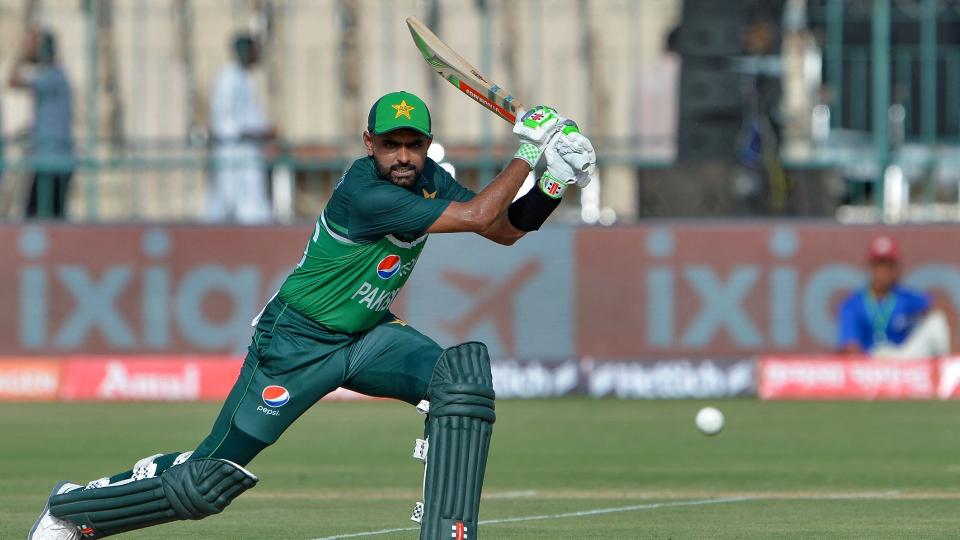 Prediction: Pakistan can potentially make it to the semifinals, but the middle order needs to step up consistently for a credible shot at the title.
South Africa – Chance of winning: 11%
South Africa, known for underperforming in World Cups, brings a talented team to the competition. The form of players like Heinrich Klaasen, Rassie van der Dussen, and David Miller adds strength to their finishing lineup. If Kagiso Rabada and the pace attack excel, South Africa can make a run to the semifinals.
Prediction: South Africa may reach the semifinals, but historical challenges might result in another heartbreaking exit.
New Zealand – Chance of winning: 11%
New Zealand's "golden generation" has come close to World Cup glory multiple times. Despite the heartbreak in the 2019 final, they remain a competitive force. The return of fit players like Kane Williamson and the experience of players like Trent Boult and Tim Southee make them a formidable unit.
Prediction: New Zealand has a track record of reaching the semifinals, and they could stage another strong campaign, potentially reaching the final.
Best Bet to Win the Title: England
While India and England will likely meet in the final, England is predicted to emerge victorious. This team, reminiscent of the dominant Australian side of the 2000s, boasts a mix of experienced players and fresh talent. The squad's diverse experiences and past failures provide valuable lessons, making them a robust unit. To know daily what odds are set by bookmakers on England's victory, you can use the Mostbet app.
Final Prediction: England will clinch the title in 2023, adding another trophy to their cabinet.
As the cricketing world awaits the action-packed matches, fans can expect a thrilling tournament with teams battling fiercely for the coveted trophy. Whether the predictions unfold as anticipated or surprise twists await, the 2023 Cricket World Cup promises to be a cricketing extravaganza to remember.
Also read: ICC Cricket World Cup 2023 Schedule, Fixtures, Time Table, Points Table, ODI Match Dates, Venues, Live Score, and Teams.